Sustainability
There are many different paper and board qualities. The choice for one of theses is depending on various aspects. The demands for printing, in function as well as aesthetical are there for very important. Customer wishes in the field of sustainability and environment are contributing to this. Certificates and quality labels, as well as the responsible behaviour to contribute to a cleaner environment, could be a key factor for choosing a product or supplier.
We as Benelux Paper (BPA) have committed ourselves to minimize our carbon footprint on our surrounding. We accept our responsibility in the chain, and will do our utmost to provide our clients with products, information and solutions that will have a positive contribute on our environment.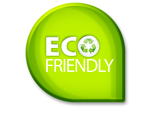 Therefore we have chosen to be FSC certified for our commercial activities. This certification means that the tracking and tracing of certified paper and board is guaranteed, and that we are entitled to supply products carrying the FSC mark.
Also we have decided that, where possible, we will travel in a sustainable way. By making use of our company bikes (regional) and travel more by train (PT) (inter- / national)